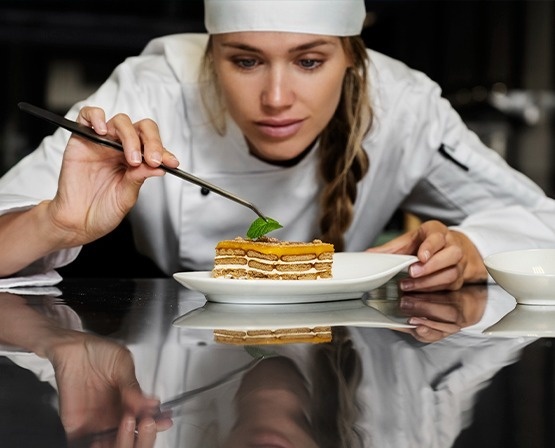 Silvia Fernández, Landmar Playa La Arena
Mallorcan by birth and Canarian at heart, Silvia stumbled upon the world of cooking during one summer, by pure chance. Now it is his great passion.

Silvia inaugurated the Landmar Playa la Arena kitchens in 2000, planting the seed of what is now a consolidated project. After these first years, she continued to grow in other hotels on the island, until she returned to Landmar Costa Los Gigantes as head chef. 11 years later, her home, Landmar Playa la Arena, would welcome her as Executive Chef.

Silvia's objective in each work day is clear: that clients leave satisfied and their experience is special. Her emotional intelligence when managing teams and her passion for events, set-ups and plating decoration make the gastronomy of Silvia and her team insurance for those who choose Landmar Playa La Arena.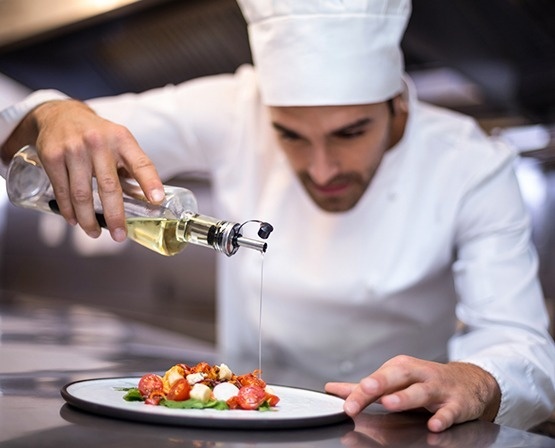 Javier León, Landmar Costa Los Gigantes
Javier León joined Landmar Hotels in 2013, as second head chef at Landmar Costa Los Gigantes. Based on work, passion and effort, he got the opportunity to be head chef at Landmar Playa la Arena, where he remained for 4 years achieving great challenges.

In 2019 he took on gastronomic responsibility for Landmar Costa Los Gigantes, assuming a new project in a constant process of improvement.

Javi is also an expert pizza maker who loves a job well done and seeks, together with his team, to innovate in dishes, preserve quality and, above all, satisfy the palates of the families who choose Landmar Costa Los Gigantes for their meals. vacation.