Whale watching in Los Gigantes

The seabed of our island is as attractive as the surface. Whale watching in Los Gigantes is one of the unique activities you can do in Tenerife.
Tenerife's marine fauna is one of the many peculiarities that set us apart from other holiday destinations. Today we are going to talk about our sea, our seabed, our coasts and the spectacular sighting of cetaceans in Los Gigantes.
Bottlenose dolphins, pilot whales, sperm whales, fin whales, sea turtles and many other species can be found off the coast of Tenerife. A true paradise for nature and sea lovers. Our island is considered a Whale Heritage Site, a qualification that only Hervey Bay (Australia) and The Bluff (South Africa) had previously obtained. We are the first European destination to achieve this status.
Our island is proud of the protection of our seabed. In addition, in 2019 more than 1.4 million tourists went whale watching in Los Gigantes. This meant an approximate income of 42 million euros for the companies associated with the sector. A didactic and educational way of showing species in the wild and enriching the leisure possibilities of our visitors. Leaving Tenerife without feeling the depth of the ocean is considered an incomplete experience.

Species that can be sighted
Let's talk briefly about some of the many species that can be found in the vicinity of our coasts. We will not be able to stop at all of them due to the great variety of specimens that can be seen.
Pilot whales
Our community of pilot whales is unique worldwide, more than 200 specimens inhabit our sea on a regular basis. These animals measure between four and five metres and can weigh more than 3000 kg. They live in stable communities and hunt day and night at different depths.
Bottlenose dolphin
In search of temperate waters and a warm climate, the bottlenose dolphin is another of the omnipresent species along the coast of Tenerife. They usually develop in groups of 20 and the male is slightly larger than the female. Both are around two and a half metres long. They are very sociable animals and are often sighted on scheduled excursions.
Sperm whale
Between 11 and 18 metres long and weighing between 15 and 60 tonnes, the sperm whale is one of the largest species living in our archipelago. They are most often seen in spring. This animal is the largest toothed predator on the planet, its favourite prey is the giant squid and it can live for more than 60 years. Do you dare to meet it?
Loggerhead sea turtle
Although it is not a cetacean, it is obviously, one of the species that reach our coasts. Their stay is temporary, as they visit us from the waters of the Caribbean and North America during the summer season. This species can weigh up to 135 kg and live for almost 70 years. A majestic animal.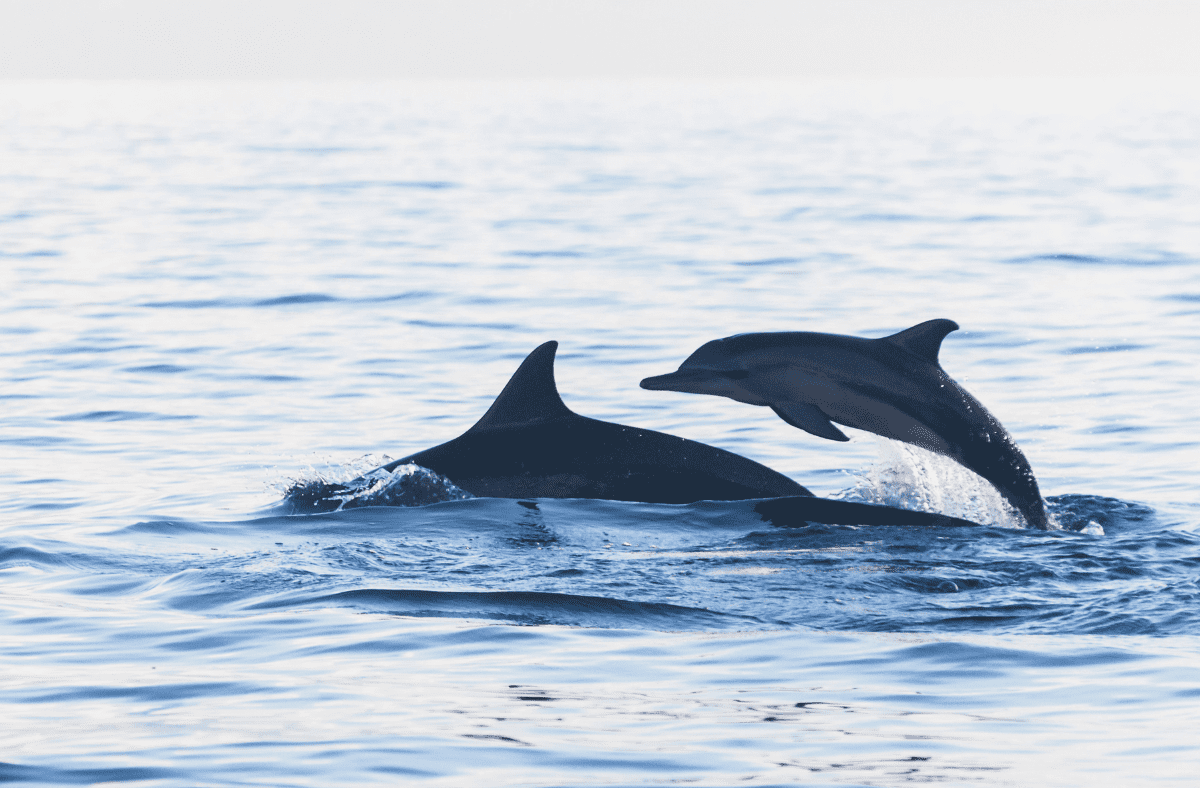 A place of reference
The two properties that Landmar Hotels has in Tenerife are located in the area known as Whale Heritage, between the point of El Fraile (Teno) and Puna Salema or Puna de Rasca, in Las Galletas. Therefore, we are the perfect place to stay if you want to have easy access to the many whale watching activities in Los Gigantes.
You can consult with our team the best options and the wide range of water activities that you can do on the island. Discover the seabed with professional divers, get on a surfboard and make your holiday fun, go sailing and much more.
Tenerife is sea. The island is ocean. Tenerife is animal protection.
Categories: blog
« Restaurants in Playa de la Arena, Tenerife; A commitment with local gastronomy
"Paragliding in Tenerife; the risk of falling in love at high altitude". »