The wonders of a boat trip around Los Gigantes, Tenerife

A boat trip around Los Gigantes, Tenerife, is a must when you visit the south of our island. Just open your eyes and you will be able to observe the true beauty of nature.
Our island and the sea are intimately related, between them there is a mesmerising harmony that invites the traveller to see first-hand the fascinating Atlantic Ocean on the Canary Islands' coasts. Today we suggest a boat trip around Los Gigantes, in Tenerife.
The cliffs of Los Gigantes are located in the west of Tenerife. These enormous volcanic rock walls are inside the Teno Rural Park, between the municipalities of Buenavista del Norte and Santiago del Teide. They are more than 600 metres high at the highest points, an impressive landscape known to the aborigines of Tenerife, the Guanches, as "the wall of hell".
This fantastic image can be seen at its most beautiful from the sea. A boat trip is well worth the effort to take the best photos and be amazed by the wonders of nature. Let's find out more about the other activities you can do on this trip.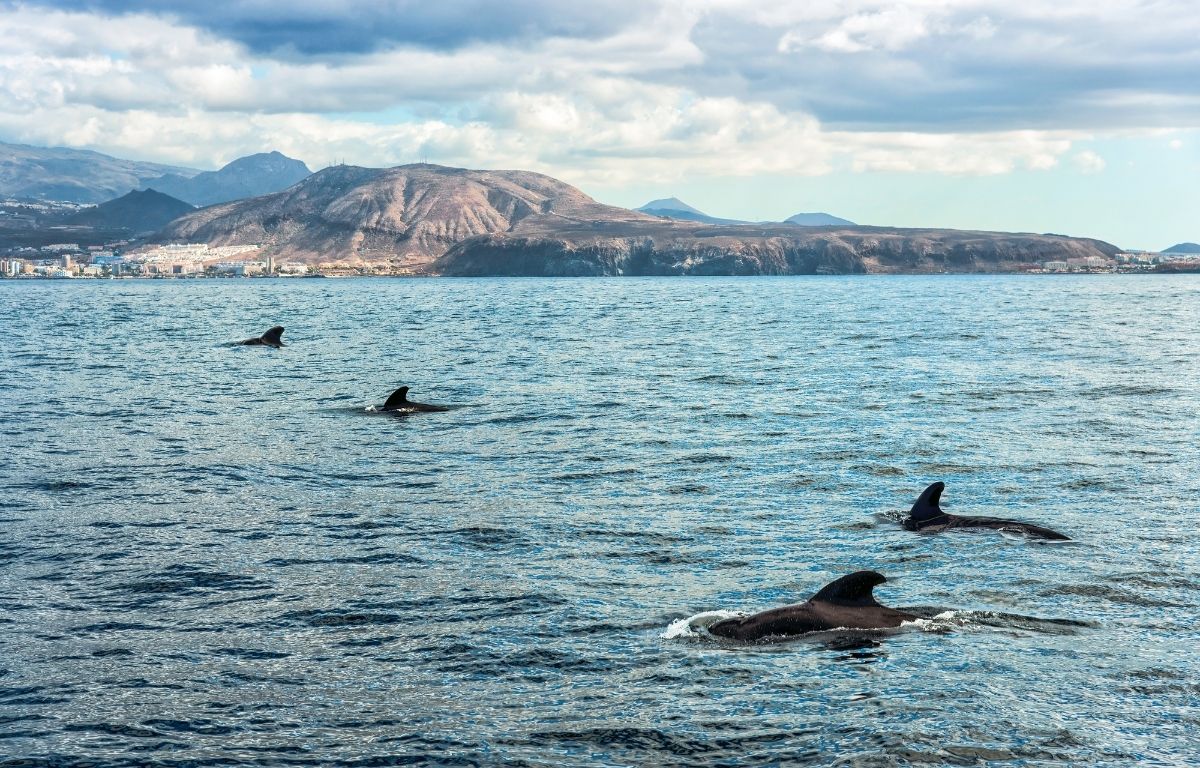 Diving in Los Gigantes
The seabed of Los Gigantes has unique qualities. Its difficult access makes it easy to preserve many species and a very rich and varied seabed. It is home to a great biological diversity: black coral, calcareous algae, sponges and many other living creatures.
In the underwater area of Barranco Seco you will find volcanic landscapes next to the cliffs. On the trip you will see rays and hundreds of fish of many types. There are different heights on the dive with a maximum depth of more than 30 metres. Visit small caves and enjoy the ocean. The only possible arrival is by boat, so it is a perfect complement to our sea trip.
Whale and dolphin watching
We have already talked in detail about whale and dolphin watching in the area of Los Gigantes. On the coasts of Tenerife we can find bottlenose dolphins, pilot whales, sperm whales, fin whales, sea turtles and many other species. A boat trip around Los Gigantes, in Tenerife, is a privilege for any fan of the sea, as this area is a Whale Heritage Site, a qualification that only Hervey Bay (Australia) and The Bluff (South Africa) had previously obtained. We have the first place in Europe to achieve this.
Nearly half a million people did some kind of whale-watching activity off the coast of Los Gigantes, a real landmark for island tourism and a fantastic way to get on a boat and rock in the waves.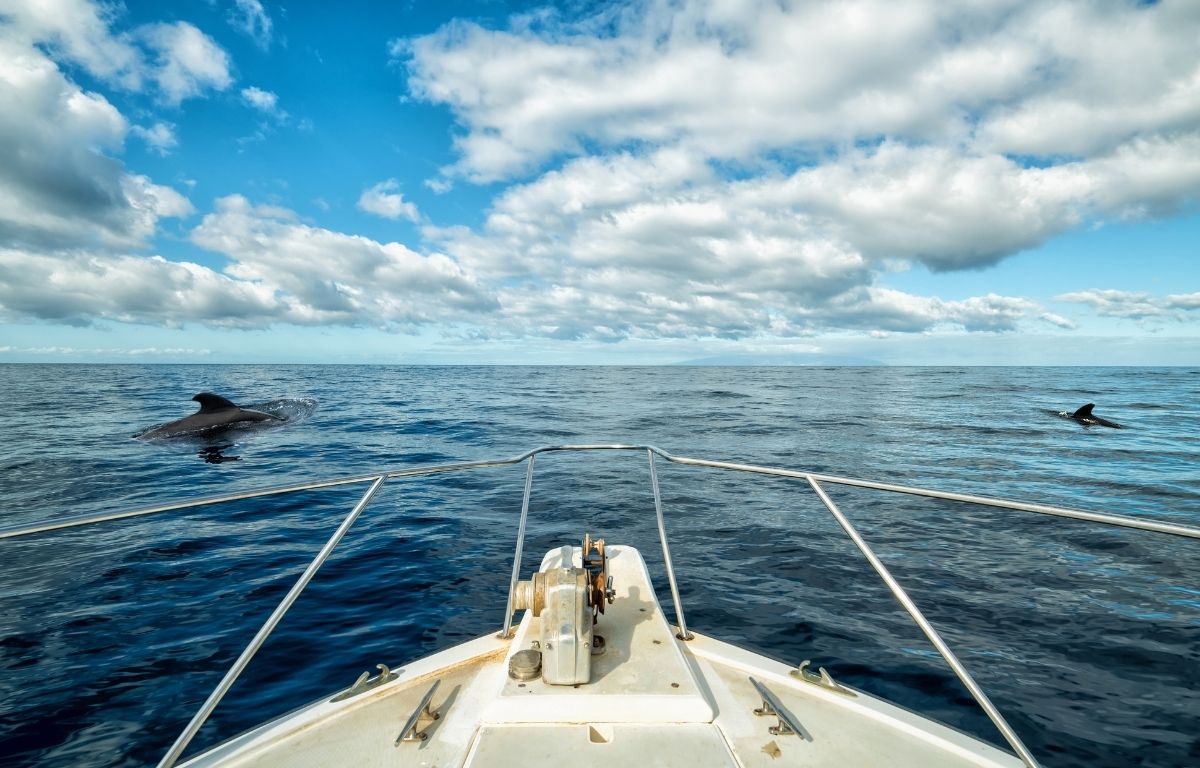 Renting a recreational boat
As not all the activities we do on our holidays have to have a purpose, we can also just enjoy the beauty of Tenerife while renting a recreational boat to tour the coastline. There are many boats with skipper that we can rent to enjoy the beauty of this area and spend a whole day at sea while we eat, drink and enjoy with our friends and family.
These boats usually offer the possibility of carrying out extra activities such as paddle surfing, snorkelling or water skiing. An experience for the more daring and for those who just want to sunbathe on deck.
A privileged environment
It was impossible to ignore this location when it came to choosing our hotels in Tenerife. Landmar is at the heart of the island's beauty and only a few kilometres from these famous cliffs. You can arrange your excursions with the help of our staff, enjoy a comfortable stay in any of our hotels and live the experience of these maritime activities that we have told you about.
Categories: blog
« Tips to celebrate Christmas holidays in Tenerife
Landi, the funniest sea turtle in the Atlantic »